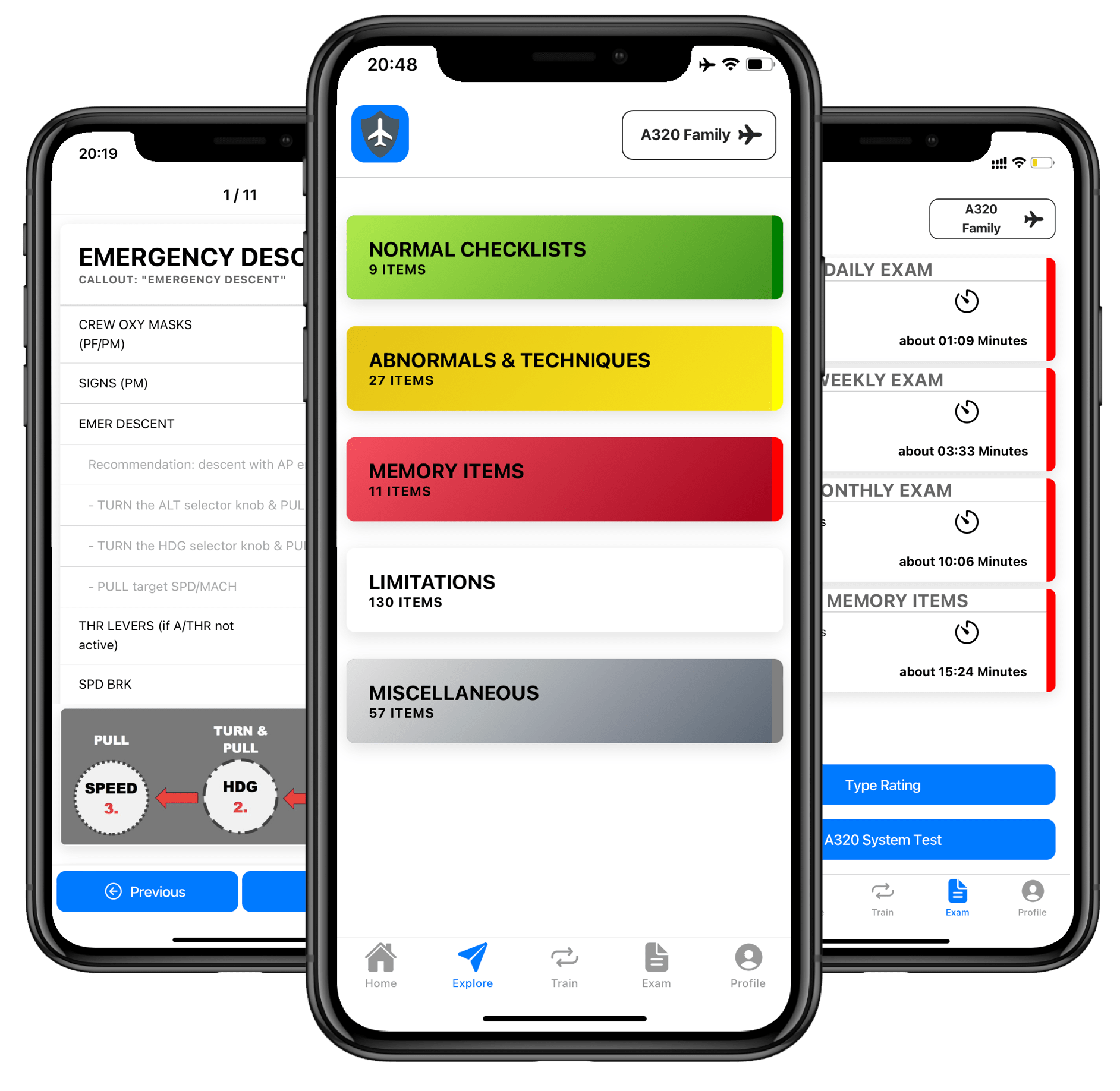 Emergency measures are like push-ups
Welcome to "Easy Memory Item". The world's first mobile App for "Memory Items" and "Limitations" identifies and alerts you to your memory weaknesses, and trains you until you have mastered every weakness.
It truly is The iPod of Pilot Safety. Of course, it's not thousands of songs, but it fits meters of of documents in your pocket on your mobile – for Android and iOS! That means you can refresh your knowledge any where, anytime – even through your ear-plugs if you choose our new voice function!
All – for less than 30 minutes a month. Imagine how much spare time and energy that frees up…because you stayed prepared in just minutes each month — instead of countless hours twice a year before the simulator check ride.
After thousands of exams, we get great feedback almost every day. Today, "Easy Memory Item" is particularly valued by the 85 percent of subscribers with a commercial background. Here is one such testimonial:
"I am currently using the app to prepare for my Command Exams and find it extremely useful. It is actually the first time that I have the Memory Items in detail, and I have also internalized the Limitations extremely quickly."